While most companies don't like more federal control over their industry, the Grocery Manufacturers Associaton and the National Fisheries Institute are lobbying the FDA to get more involved in the regulation of their industries. Both trade groups want the FDA to more closely monitor and regulate foods coming in from other countries, citing the fact that food preparation processes in foreign countries are often unknown and sometimes suspect. The FDA has responded by saying it may ask Congress for more funding to implement a prevention control program to restore consumer confidence.
For more information on this subject, please refer to the section on Defective and Dangerous Products.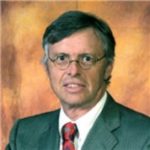 Admitted to both the California State Bar and the Florida State Bar, Joseph Saunders has also practiced in the United States District Court and the United States Court of Appeals. His philosophy is to provide aggressive, quality representation and seek fair compensation for individuals and their families who have suffered injury or death at the hands of insurance companies, large corporations, medical providers or governmental entities.