With food poisoning and contamination cases raising public awareness of the precarious nature of our nation's food supply, the FDA will seek broader powers to monitor and regulate the manufacturing, processing, and inspection of foods, according to a Wall St. Journal report. According to the WSJ article, the FDA will seek more authority in three areas: contamination prevention, a risk-based inspection system, and a faster response to contamination. The plan should be announed in approximately six weeks.
For more information on this subject, please refer to our section on Defective and Dangerous Products.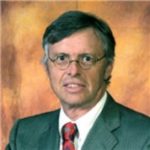 Admitted to both the California State Bar and the Florida State Bar, Joseph Saunders has also practiced in the United States District Court and the United States Court of Appeals. His philosophy is to provide aggressive, quality representation and seek fair compensation for individuals and their families who have suffered injury or death at the hands of insurance companies, large corporations, medical providers or governmental entities.