300 people have been linked to a peanut butter salmonella contamination that has led to the product recall of peanut butter brands Peter Pan and Great Value. The peanut butter was processed in the ConAgra Foods plant in Sylvester Georgia. The salmonella outbreak has been linked to peanut butter with the product codes beginning with "2111". Presently, the outbreak has been detected in 39 states.
If you ate some of the contaminated peanut butter and got sick as a result, contact InjuryBoard by calling 1-800-593-5446. We have setup this special 1-800 number to assist you with your potential claim. Call us today.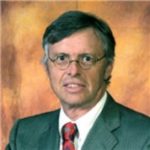 Admitted to both the California State Bar and the Florida State Bar, Joseph Saunders has also practiced in the United States District Court and the United States Court of Appeals. His philosophy is to provide aggressive, quality representation and seek fair compensation for individuals and their families who have suffered injury or death at the hands of insurance companies, large corporations, medical providers or governmental entities.