The FDA has agreed to investigate claims by the Campaign for Safe Cosmetics, an advocacy group, that certain lipsticks contain high levels of lead. Among the top brands testing positive for lead were:
• L'Oréal Colour Riche "True Red": 0.65 ppm
• L'Oréal Colour Riche "Classic Wine": 0.58 ppm
• Cover Girl Incredifull Lipcolor "Maximum Red": 0.56 ppm
• Dior Addict "Positive Red": 0.21 ppm
While the FDA does not set lead levels in lipstick, the concerns about lead in lipstick are not new.
For more information on this subject, please refer to the section on Defective and Dangerous Products.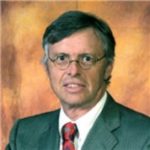 Admitted to both the California State Bar and the Florida State Bar, Joseph Saunders has also practiced in the United States District Court and the United States Court of Appeals. His philosophy is to provide aggressive, quality representation and seek fair compensation for individuals and their families who have suffered injury or death at the hands of insurance companies, large corporations, medical providers or governmental entities.