In the last two weeks, the FDA has issued press releases concerning food products that did not disclose ingredients that could cause harm to consumers. Lochmead Dairy has recalled half gallons of Lochmead Farms Country Fresh Chocolate Premium Ice Cream with code date June 22, 2008 because these products may contain undisclosed almonds. This past week, Shain's of Maine Ice Cream has recalled all quarts of Kahlua Brownie Ice cream, all 3 gallon bulk tubs of Kahlua Brownie Ice cream and all 3 gallon bulk tubs of Double Fudge Brownie Ice cream, because it may contain undeclared egg. People who have an allergy of severe sensitivity to egg run the risk of serious or life threatening allergic reaction if they consume these products. In the past, we've seen food products recalled because of contamination with e coli or salmonella. This new recall is a different twist concerning the issue of food safety. Obviously, the correct labeling of foods marketed to consumers must be accurate. The consequences of improper labeling can lead to severe illness or death.
For more information on this subject, please refer to the section on Defective and Dangerous Products.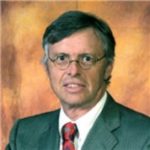 Admitted to both the California State Bar and the Florida State Bar, Joseph Saunders has also practiced in the United States District Court and the United States Court of Appeals. His philosophy is to provide aggressive, quality representation and seek fair compensation for individuals and their families who have suffered injury or death at the hands of insurance companies, large corporations, medical providers or governmental entities.