In what can only be considered a shocking verdict a California jury ordered the chemical giant Monsanto to pay $289 million to a school groundskeeper who got terminal cancer after using the weed killer Roundup for more than two years. The jury concluded the Monsanto's Roundup and Ranger Pro products presented a "substantial danger" to terminally ill 46-year-old Dewayne "Lee" Johnson. Jurors believed that Monsanto knew or should have known about the potential risks the products posed.
This landmark decision opens the floodgates for thousands of additional lawsuits, and several other Roundup trials are already scheduled in 2018.
The litigation against Monsanto began after a March 2016 World Health Organization declaration that there was sufficient evidence to classify the weed killer glyphosate – better known by its commercial name Roundup – as "probably carcinogenic to humans." More recently in 2017, glyphosate was added to California's list of chemicals that can cause cancer. The state keeps a list of carcinogenic chemicals because of a law commonly called Proposition 65, which "requires businesses to provide warnings to Californians about significant exposures to chemicals that cause cancer, birth defects or other reproductive harm."
This raised consciousness of the dangers of glyphosate exposure has caused many patients with non-Hodgkins lymphoma to re-examine their previous contact with Roundup. It is not a trivial concern. The WHO has concluded that scientific research indicates glyphosate is a "probable" carcinogen in humans. Their International Agency for Research on Cancer is considered the gold standard for cancer research. In 50 years, not a single "probable" human carcinogen it has identified has been shown later to not cause cancer.
In spite of the WHO's conclusion, and other evidence linking glyphosate to non-Hodgkin lymphoma, The U.S. Environmental Protection Agency still refuses to list glyphosate as a carcinogen. Monsanto's considerable lobbying efforts regarding the safety of Roundup are no doubt driven by the billions in revenue the company makes from sales of the weed killer. They continue to actively attempt to suppress any evidence that might harm sales – or reveal they knowingly sell a dangerous product.
Our firm is reviewing non-hodgkins lymphoma cases involving Roundup weedkiller exposure. Call us  at 1-800-748-7115 for a free consultation and to learn more about case eligibility.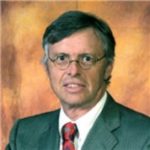 Admitted to practice law in all federal multidistrict litigation courts, the California State Bar and the Florida Bar. His philosophy is to provide aggressive, quality representations and seek fair compensation for individuals and their families who have suffered injury, death, or sexual abuse.