A new study has revealed that Medtronic's new heart stent has shown more blood clots than its rivals in comparison studies. The new device has not yet received approval for sale in the US. Use of drug coated stents to prop open occluded arteries have been popular among physicians until recently. Stents are tiny mesh tubes inserted into the artery to prop them open after they've been cleared of plaque. The drug coated stents are designed to keep the arteries from clogging after the tube or stent is inserted.
For more information on this subject, please refer to our section on Drugs, Medical Devices, and Implants.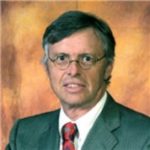 Admitted to both the California State Bar and the Florida State Bar, Joseph Saunders has also practiced in the United States District Court and the United States Court of Appeals. His philosophy is to provide aggressive, quality representation and seek fair compensation for individuals and their families who have suffered injury or death at the hands of insurance companies, large corporations, medical providers or governmental entities.