Mattel has recalled millions of toys that may pose dangers to children due to the high content of lead paint. The products were manufactured in China and the announcement comes on the eve of the Christmas shipping frenzy for the toy company.
For more information on this subject matter, please refer to the section on Defective and Dangerous Products.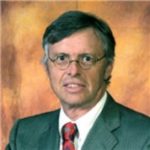 Admitted to both the California State Bar and the Florida State Bar, Joseph Saunders has also practiced in the United States District Court and the United States Court of Appeals. His philosophy is to provide aggressive, quality representation and seek fair compensation for individuals and their families who have suffered injury or death at the hands of insurance companies, large corporations, medical providers or governmental entities.