The Judicial Panel has granted the plaintiff's request to pretrial coordination of 13 cases concerning the Kugel Mesh hernia patch. Thirteen (13) lawsuits were filed in 13 different courts located in 11 different states against various defendants, including C.R. Bard and its wholly-owned subsidiary Davol (common defendants in all class actions) and Surgical Sense and WCO Medical Products (defendants in only one class action), asserting products liability claims allegedly caused by defects in various models of hernia patches manufactured and sold by Bard, Davol or Surgical Sense. The Panel found that "all actions involve common questions of fact, and that centralization under Section 1407 in the District of Rhode Island will serve the convenience of the parties and witnesses and promote the just and efficient conduct of this litigation. Each of the thirteen MDL-1842 actions involves allegations of defects in various models of hernia patches manufactured by Bard, Davol, and Surgical Sense. All actions can thus be expected to share factual questions concerning such matters as the design, manufacture, safety, testing, marketing, and performance of these patches." The defense argued unsuccessfully that the actions do not share comman issues of fact because they involve different types of defects and different models of patches.
For more information on this subject matter, please refer to the section on Defective and Dangerous Products.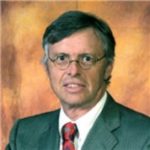 Admitted to both the California State Bar and the Florida State Bar, Joseph Saunders has also practiced in the United States District Court and the United States Court of Appeals. His philosophy is to provide aggressive, quality representation and seek fair compensation for individuals and their families who have suffered injury or death at the hands of insurance companies, large corporations, medical providers or governmental entities.