The Grocery Manufacturers Association, the largest trade group in the industry, has called on federal regulators to strengthen their regulation of imported foods. In light of the e coli outbreaks in spinach and lettuce and the ConAgra peanut butter contamination, one would also hope for tighter controls on domestic food processing and handling but in any case, this is a good move for consumers. Food contamination and food poisoning has become a serious and more frequent problem in the last few years and consumers now question the products they purchase at the local grocery market or food store. According to a story in yesterday's Wall St. Journal, "the GMA is also lobbying Congress for more funds for the Food and Drug Administration, and it is working with federal and state officials and other groups toward a model regulation for farms and packing houses around the country."
For more information on this subject matter, please refer to the section on Defective and Dangerous Products.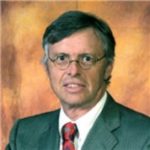 Admitted to both the California State Bar and the Florida State Bar, Joseph Saunders has also practiced in the United States District Court and the United States Court of Appeals. His philosophy is to provide aggressive, quality representation and seek fair compensation for individuals and their families who have suffered injury or death at the hands of insurance companies, large corporations, medical providers or governmental entities.