In the last few years, we've seen a number of food recalls including peanut butter, spinach, lettuce, ice cream, and ground beef patties. These food products were either contaminated with salmonella or E coli bacteria. Recently, consumers have had to face another food safety issue dealing with the mislabeling or incorrect labelling of food products. There's been a spate of recalled foods due to misleading or downright wrong labels on these products. Such ingredients as milk, egg, and soy ingredients have been left off the food labels. This can be just as lethal as foods contaminated with salmonella or E coli for those who have allergies to these ingredients. The FDA is trying to crack down on companies for these errors. In the meantime, consumers have to be somewhat leery of what's actually in the products they are purchasing for family consumption.
For more information on this subject, please refer to the section on Defective and Dangerous Products.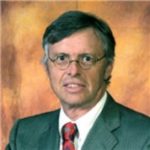 Admitted to practice law in all federal multidistrict litigation courts, the California State Bar and the Florida Bar. His philosophy is to provide aggressive, quality representations and seek fair compensation for individuals and their families who have suffered injury, death, or sexual abuse.