Thanks to two University of Arizona researchers, we may now have a better understanding of how our foods become contaminated with salmonella and Escherichia coli O157:H7, better known as E. coli. Their research suggests that "most of the pathogens that have been collected from outbreaks came from sources such as animal husbandry operations, contaminated water and proximity of urban centers," Fonseca said. "We suspect there has been more and more contamination from animals to vegetables, because that's normally where the bacteria originate from," according to Jorge Fonseca, an assistant professor in plant science and a post-harvest vegetable specialist.
For more information on this subject, please refer to the section on Defective and Dangerous Products.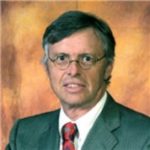 Admitted to practice law in all federal multidistrict litigation courts, the California State Bar and the Florida Bar. His philosophy is to provide aggressive, quality representations and seek fair compensation for individuals and their families who have suffered injury, death, or sexual abuse.