The FDA has issued a warning concerning Baby's Bliss Gripe Water marketed toward infants who are teething and have colic. The bottles have been shown to be tainted with Cryptosporidium, a parasite that can cause diarrhea and intestinal infections. The warning comes after a six week old infant became sick after using the defective product. Baby's Bliss Gripe Water is a liquid herbal supplement marketed on the Internet and in herbal supplement retail outlets. The distributor of the product, MOM Enterprises has recalled more than 17,000 bottles of the product.
For more information on this subject matter, please refer to the section on Defective and Dangerous Products.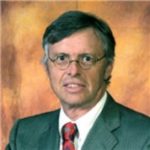 Admitted to both the California State Bar and the Florida State Bar, Joseph Saunders has also practiced in the United States District Court and the United States Court of Appeals. His philosophy is to provide aggressive, quality representation and seek fair compensation for individuals and their families who have suffered injury or death at the hands of insurance companies, large corporations, medical providers or governmental entities.