The Food and Drug Administration has announced a recall for the blood pressure drug Irbestaran, after discovering the drug may contain a N-Nitrosodiethylamine (NDEA). The chemical is a known carcinogen that is used as a stabilizer in gasoline and rocket fuel. NDEA is also a byproduct of manufacturing some pesticides and fish. This impurity has been known to cause cancer tumors in various organs, including the liver and kidney.
According to the FDA, ScieGen Pharmaceuticals Inc. – the manufacturer of Irbestaran – has issued a voluntary recall of Irbesartan in 75 mg, 150 mg and 300 mg doses labeled by Westminster Pharmaceuticals and Golden State medical Supply Inc.. Representatives of ScieGen and officials from the FDA are strongly urging patients to consult their doctors. It is unsafe to suddenly stop taking the medicine and imperative to seek medical guidance if they believe their tablets are on the recall list.
The recall of Irbestaran comes after the FDA recently recalled another drug used to treat high blood pressure and heart failure because of similar contamination. That drug, Valsartan was recalled this past July, and other drugs containing Valsartan were recalled by the FDA last month. News reports have revealed that many of the ingredients in the recalled drugs come from one company in China. After the FDA inspected the company's manufacturing facilities it announced that it will no longer allow pharmaceutical products made by Zhejiang Huahi Pharmaceuticals into the U.S..
At Saunders & Walker we urge that if your drug is on the recall list, please consult your physician or pharmacist to find out if you need a replacement. Also please note that that the FDA suggests you continue taking your current medication until a replacement can be provided.
If you or a loved one took Irbesartan or Valsartan and have been diagnosed with cancer, pleas contact Saunders & Walker at 1-800-748-7115 for a free consultation and learn more about case eligibility and whether you may be entitled to financial compensation.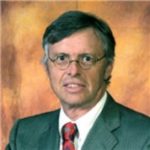 Admitted to practice law in all federal multidistrict litigation courts, the California State Bar and the Florida Bar. His philosophy is to provide aggressive, quality representations and seek fair compensation for individuals and their families who have suffered injury, death, or sexual abuse.