Dole's Hearts Delight salad package mix, tainted with E coli bacteria, has prompted a product recall in 9 states so far. The tainted lettuce was sold in a store in Canada. The voluntary recall, issued Monday, affects all packages of Hearts Delight sold in the U.S. and Canada with a "best if used by" date of Sept. 19, 2007, and a production code of "A24924A" or "A24924B," the company said.
Last year Dole's spinach products was found to be contaminated with E coli and was linked to three deaths.
Food contaminated with E coli may not appear spoiled. Symptoms of E coli infection may include the following: severe abdominal pain, bloody diarrhea, seizures, strokes, and kidney damage.
For more information on this subject, please refer to the section on Defective and Dangerous products.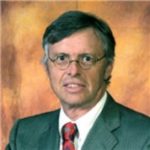 Admitted to both the California State Bar and the Florida State Bar, Joseph Saunders has also practiced in the United States District Court and the United States Court of Appeals. His philosophy is to provide aggressive, quality representation and seek fair compensation for individuals and their families who have suffered injury or death at the hands of insurance companies, large corporations, medical providers or governmental entities.