The USDA is pointing its finger at a defunct Canadian company for the recent outbreak of E coli contaminated beef in the US. The company, Ranchers Beef, has been linked to E coli O157:H7 bacteria which has been linked to nearly 100 illnesses. This type of bacteria can cause diarrhea and dehydration, even death. The governmental agency has cautioned meat packing companies not to use products from Ranchers Beef until it has completed its investigation.
For more information on this subject, please refer to the section on Defective and Dangerous Products.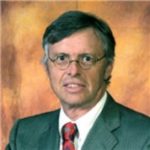 Admitted to practice law in all federal multidistrict litigation courts, the California State Bar and the Florida Bar. His philosophy is to provide aggressive, quality representations and seek fair compensation for individuals and their families who have suffered injury, death, or sexual abuse.