Toys that contain the banned substance phthalates are still on the market and will remain there until sometime in 2009. Phthalates is a chemical found in some plastics has been linked to issues with early childhood development.
According to a report in the Wall St. Journal, "Three types of phthalates, chemical additives that render hard plastics flexible, will be banned from children's toys and child-care products starting Feb. 10, while three other types of phthalates will be temporarily prohibited from child-care products and toys that can be placed in a child's mouth."
However, watch dog groups and consumer advocates have rightly complained that the delayed date for removal of such potentially hazardous toys impels toy manufacturers to discount the products in order to sell them at a reduced price before they're removed from the market. This creates the opposite effect and doesn't provide safety for the consumer. If the chemical is dangerous, the toys should be removed from the market immediately. The FDA wouldn't (hopefully) allow a dangerous drug or defective medical device to remain on the market in order to allow the manufacturer to deplete its inventory of the dangerous product.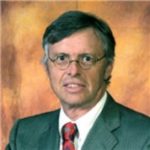 Admitted to practice law in all federal multidistrict litigation courts, the California State Bar and the Florida Bar. His philosophy is to provide aggressive, quality representations and seek fair compensation for individuals and their families who have suffered injury, death, or sexual abuse.