A year after spinach was recalled after being found to be contaminated with e coli bacteria, another contaminated spinach recall is underway in California. This time, 68,000 pounds of tainted spinach is being recalled after a sampling was found to be contaminated with salmonella. Salmonella can cause fever, abdominal cramps and diarrhea. It can be life-threatening to children, the elderly and adults with compromised immune systems.
The recall involves only fresh spinach packed under the Metz Fresh label, in packaging marked with tracking code 12208114, 12208214 or 12208314. The spinach was packed in 10- and 16-ounce bags, as well as 4- and 10-pound cartons.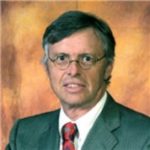 Admitted to both the California State Bar and the Florida State Bar, Joseph Saunders has also practiced in the United States District Court and the United States Court of Appeals. His philosophy is to provide aggressive, quality representation and seek fair compensation for individuals and their families who have suffered injury or death at the hands of insurance companies, large corporations, medical providers or governmental entities.