Congressman Henry Waxman (D-CA), Chairman of the House Committee on Oversight and Government Reform, has written a letter to the FDA requesting documents about their monitoring and evaluation of Medtronic's Sprint Fidelis defibrillator. The Sprint Fidelis was voluntarily recalled after Medtronic disclosed that the Sprint Fidelis leads were prone to fracture causing defective operation of the defibrillator. The defect has been linked to five deaths thus far.
Specifically, the Congressman requested that the FDA provide the Congressional committee with evidence concerning its actions regarding approval of the device, a summary of the safety and effectiveness data which provided the basis for Sprint Fidelis' approval, and information regarding when the FDA first learned of the defective defibrillator lead in the Sprint Fidelis.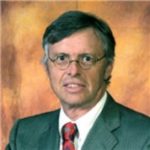 Admitted to both the California State Bar and the Florida State Bar, Joseph Saunders has also practiced in the United States District Court and the United States Court of Appeals. His philosophy is to provide aggressive, quality representation and seek fair compensation for individuals and their families who have suffered injury or death at the hands of insurance companies, large corporations, medical providers or governmental entities.