Last time ConAgra was in the news it was for contaminated peanut butter. This time ConAgra is in the news because of a salmonella scare with its pot pies made in its Missouri plant. So far, there have been more than 30 food poisoning incidents reported in 37 states. Federal investigators are busy trying to determine the extent and nature of the salmonella contamination.
For more information on this subject, please refer to our section on Defective and Dangerous Products.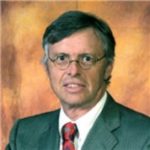 Admitted to both the California State Bar and the Florida State Bar, Joseph Saunders has also practiced in the United States District Court and the United States Court of Appeals. His philosophy is to provide aggressive, quality representation and seek fair compensation for individuals and their families who have suffered injury or death at the hands of insurance companies, large corporations, medical providers or governmental entities.