A class action lawsuit has been filed in US District Court in New York against Topps Meat Co. The company has recalled more than 21. 7 million pounds of frozen ground beef patties that have made at least 28 people sick from the E coli bacteria found in the beef. One person has developed hemolytic-uremic syndrome, a form of kidney failure from contracting the E coli bacteria. So far, the source of the contamination has not been determined. Topps Meat Co. processes the beef and distributes it to various stores throughout the country including Wal Mart, Shop Rite, and PathMark.
For more information on this subject, please refer to the section on Defective and Dangerous Products.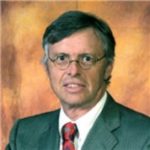 Admitted to both the California State Bar and the Florida State Bar, Joseph Saunders has also practiced in the United States District Court and the United States Court of Appeals. His philosophy is to provide aggressive, quality representation and seek fair compensation for individuals and their families who have suffered injury or death at the hands of insurance companies, large corporations, medical providers or governmental entities.