We learned this week that Lt. Governor Jeff Kottkamp's residence in North Ft. Myers is affected with the Chinese drywall. Ironically, the house was built by Aubuchon Homes, owned by none other than Kottkamp's replacement in the Florida Legislature Gary Aubuchon (R-Cape Coral). Besides the embarassment and notoriety that is associated with the defective drywall, builders, suppliers, and manufacturers are now facing lawsuits, including 2 class actions against them for using the defective Chinese drywall.
At this point, it's not clear how many homes have been affected. The area of potential issues spans from St. Petersburg all the way to Naples.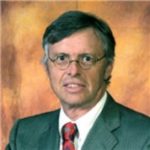 Admitted to practice law in all federal multidistrict litigation courts, the California State Bar and the Florida Bar. His philosophy is to provide aggressive, quality representations and seek fair compensation for individuals and their families who have suffered injury, death, or sexual abuse.