Officials from the Consumer Products Safety Commission plan to meet with their Chinese counterparts and seek their assistance and cooperation in dealing with the Chinese drywall contamination problem that has plagued US homeowners. According to CPSC Chairman Inez Tenenbaum, Chinese officials have a duty to engage in finding solutions to the problem.
"All we're asking is for them to realize that in the global economy everyone has to be responsible to the end user, the consumer. We're asking them to participate in this in ways that are just and fair."
Tons of contaminated Chinese drywall, also known as gypsum or wallboard have been imported into the US in order for contractors to keep up with the housing boom that took place earlier this decade. The contaminated drywall has cost significant damage to homes, particularly in the southern United States where the drywall has corroded electrical wiring and outlets.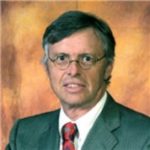 Admitted to practice law in all federal multidistrict litigation courts, the California State Bar and the Florida Bar. His philosophy is to provide aggressive, quality representations and seek fair compensation for individuals and their families who have suffered injury, death, or sexual abuse.