The Bush Administration has signaled that it may give the go-ahead for more regulatory powers to such agencies as the FDA and the Consumer Product Safety Commission in the wake of numerous food and toy recalls recently. The move would be a reversal of sorts for the Administration but comes at a time when consumer confidence is faltering as news continues about defective toys and contaminated food products.
For more information on this subject, please refer to the section on Defective and Dangerous Products.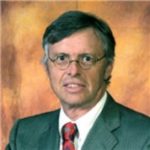 Admitted to both the California State Bar and the Florida State Bar, Joseph Saunders has also practiced in the United States District Court and the United States Court of Appeals. His philosophy is to provide aggressive, quality representation and seek fair compensation for individuals and their families who have suffered injury or death at the hands of insurance companies, large corporations, medical providers or governmental entities.