As the holiday shopping season fast approaches, consumers are increasingly spooked by the happenings in the toy industry. This week marks the third major toy recall this summer. The latest toy recall involves Mattell and lead paint. The company has announced that it will recall 775,000 toys manufactured in China. The majority of the toys involve Mattel's Barbie brand, Barbie Dream Puppy House; Barbie Dream Kitty Condo and Barbie Living Room Play set, some of its most popular toys. Two other toy recalls involve Bongo Band Toys, from Mattel's Fisher-Price unit and a train toy marketed under Fisher-Price's Geo Trax brand.
President Bush met with Chinese President Hu Jintao and expressed US concerns over the recalls. The Chinese President assured Bush that China was stepping up product safety inspections. It's too early to tell if his assurances will settle US consumer fears over Chinese manufactured products. This year, Chinese products ranging from toothpaste, pet food and toys have been recalled due to contamination or product defects.
For more information on this subject matter, please refer to the section on Defective and Dangerous Products.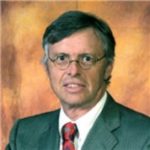 Admitted to both the California State Bar and the Florida State Bar, Joseph Saunders has also practiced in the United States District Court and the United States Court of Appeals. His philosophy is to provide aggressive, quality representation and seek fair compensation for individuals and their families who have suffered injury or death at the hands of insurance companies, large corporations, medical providers or governmental entities.