Ford has recalled 3.6 million cars, vans, trucks, sports utility vehicles, and vans due to a faulty cruise control system. A similar recall occurred in January 2005 when Ford had to recall 6 million vehicles to a fire hazard linked to faulty cruise control switches. The recall involves the following vehicles: 1998-2002 Ford Ranger, 1992-1997 Lincoln Town Car, 1992-1997 Ford Crown Victoria, 1992-1997 Mercury Grand Marquis, 1993-1998 Lincoln Mark VIII, 1993-1995 Taurus SHO, 1999-2001 Ford Explorer and Mercury Mountaineer.
Also covered are the 2001-2002 Ford Explorer Sport, 2001-2002 Ford Explorer Sport Trac, 1992-1993 E150-350 vans, 1997-2002 E150-350 vans, 1993 Ford F-Series pickups, 1993 Ford Bronco, 1994 Mercury Capri, 2003-2004 Ford F-150 Lightning, and 1995-2002 Ford F53 motor homes.
For more information on this subject matter, please refer to the section on Defective and Dangerous Products.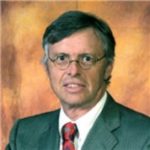 Admitted to both the California State Bar and the Florida State Bar, Joseph Saunders has also practiced in the United States District Court and the United States Court of Appeals. His philosophy is to provide aggressive, quality representation and seek fair compensation for individuals and their families who have suffered injury or death at the hands of insurance companies, large corporations, medical providers or governmental entities.