Five orthopedic implant makers, including embattled Medtronic, have received letters from the Securities and Exchange Commission indicating the SEC intends to investigate claims that the companies may have made improper payments to foreign officials. The companies who've received the letters are Medtronic, Zimmer, Biomet, Smith & Nephew, and Stryker. Medtronic, known for its cardiac defibrillators, is facing class action lawsuits as a result of defective leads in its Sprint Fidelis defibrillator.
For more information on this subject, please refer to the section on Drug, Medical Devices, and Implants.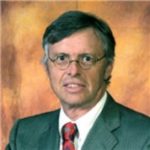 Admitted to practice law in all federal multidistrict litigation courts, the California State Bar and the Florida Bar. His philosophy is to provide aggressive, quality representations and seek fair compensation for individuals and their families who have suffered injury, death, or sexual abuse.