The U.S. Food and Drug Administration in February requested that weight loss drug Belviq be pulled from the market due to cancer concerns. Now, a New York woman named Barbara Zottola has filed a class action lawsuit against the drug's manufacturer, claiming it knew about Belviq's cancer-causing potential for years, yet kept pushing it to market.
The maker of Belviq, New Jersey-based Eisai, Inc., complied with the FDA's request for removal, however, Zottola's complaint states that "by that point, unfortunately, the damage had already been done."
Belviq, the brand name of lorcaserin, is a prescription weight-loss pill claimed to reduce appetite by increasing the feeling of fullness. According to the lawsuit, it costs approximately $300 a month and is not covered by most insurance companies.
In addition to Eisai, the lawsuit names San Diego-based Arena Pharmaceuticals Inc., which developed and licensed lorcaserin, and CVS Health Co., which is where Zottola says she purchased the drug.
Concerns over the safety of Belviq, on the market since 2013, are not new. The FDA initially rejected Arena's application for approval of lorcaserin in 2010, "due to safety concerns, specifically cancer risk," according to the complaint, "and because the product did not work well."
A study that Arena began in 2007 purportedly indicated that lorcaserin caused rare and aggressive tumors in rats, according to reporting by Westfair Online. Despite those results, Arena and Eisai resubmitted the application for lorcaserin as Belviq in 2012, and the FDA approved it in 2013 for use by patients with weight-related health conditions.
At the time, the FDA stipulated that Eisai had to conduct long-term clinical studies to assess risk of heart attacks and strokes; however, it was allowed to do so while the drug was already being marketed to patients and prescribed by doctors. Recently released results of one five year-study showed no increase in patient's heart problems, but did find an increase in cancer diagnoses.
The FDA disclosed that patients in the study who took the drug were more often diagnosed with cancer, including pancreatic, colorectal and lung cancers, than those who took a placebo. The agency subsequently advised patients to stop taking Belviq and health care providers to stop prescribing and dispensing it.
"We are taking this action because we believe that the risks of lorcaserin outweigh its benefits," the FDA's directive stated.
Zottola believes that Belviq never would have been approved if Eisai and Arena had told the FDA about the cancer risks identified in the original rat study.
The complaint asks the federal court to certify a class of hundreds of thousands of people across the country who purchased Belviq. While it does not specify whether Zottola has been diagnosed with cancer, the suit seeks damages for alleged breach of implied warranty, deceptive acts, false advertising, unjust enrichment, fraud and conversion.
It's worth noting that at the time of its release in 2013, Belviq was the first new prescription diet pill to reach the market in 14 years. The FDA knows weight loss drugs have a history of causing serious health problems, yet approved this drug without proper testing anyway.
As an experienced product liability attorney, I've unfortunately seen that the FDA's leniency and drugmakers' willingness to put profit over patient safety is all too common. At Saunders & Walker, we will be keeping a close eye on this case and expect many more patients to join Zottola in filing complaints against the makers of Belviq.
If you or a loved one have taken Belviq or Belviq XR and have been diagnosed with cancer, you may be entitled to financial compensation. Contact Saunders & Walker at 1-800-748-7115 for a free consultation. www.Saunderslawyers.com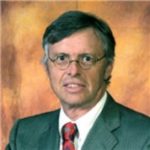 Admitted to practice law in all federal multidistrict litigation courts, the California State Bar and the Florida Bar. His philosophy is to provide aggressive, quality representations and seek fair compensation for individuals and their families who have suffered injury, death, or sexual abuse.