The recent unsuccessful attempt by Zimmer Biomet Inc. to undo a $3.55 million verdict regarding its defective M2a Magnum hip implant shows how the company continues to evade responsibility for the pain and suffering inflicted on patients by their flawed and dangerous implant.
A federal court in Iowa refused to overturn the verdict, and the judge pointedly ruled that Zimmer Biomet's motion for a new trial was "denied in its entirety."
What I find troublesome is that during the Iowa trial and others previous, Zimmer Biomet insisted that its M2a Magnum was not defective and that the devices were safe, despite substantial evidence to the contrary. It's also worth noting and that the company had pulled the M2a Magnum off the market after a worldwide backlash against the product.
Equally troubling is that the company continues to assert a "state of the art" defense in M2a Magnum lawsuits. State of the art a defenses are used by defendant manufacturers when they are trying to escape liability by arguing that they could not have known about a particular danger or danger in their product at the time of making or selling it. Cobalt and chromium have long been known to be toxic to humans. Almost immediately after the M2a Magnum was introduced to the market problems were being reported. In 2010 a research hospital in the Netherlands warned Biomet that almost 1/3 of their patients had severe reactions to the Magnum hip. Similar alarming reports followed from other countries yet Zimmer Biomet did nothing with this information to warn U.S. patients.
In 2015 the Australian government recalled the Magnum hips and issued a national "Hazard Alert" because of excessively high revision rates.  In 2016 Zimmer Biomet issued a "Field Safety Corrective Action" throughout the United Kingdom and Europe because of high revision rates with the implants. In neither instance did the company attempt to warn U.S. patients about problems with the M2a Magnum.
Zimmer Biomet's failure to warn U.S. patients about the dangers of its M2a Magnum and their continued desperate efforts to fight lawsuits over the defective implant only mean that patients continue to suffer. Complications with Zimmer Biomet's hip replacement system have led to formal complaints and lawsuits against the manufacturer. Patients have sued Zimmer Biomet for the pain, disability, and hardships created by their failed implant. This includes compensation for undergoing revision surgery, which is removing the Biomet hip and replacing it with another hip implant.
If you or a loved one received a Zimmer Biomet M2a Magnum hip implant and are experiencing unexplained hip pain, Saunders & Walker can help. At Saunders & Walker we continue to accept and file hip implant lawsuits against many of these manufacturers. We are actively investigating the cases of patients who believe they were injured by Biomet hip implants. Contact us at 1-800-748-7115 to discuss your legal options. All conversations will be kept strictly confidential.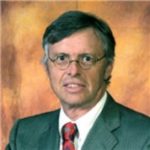 Admitted to practice law in all federal multidistrict litigation courts, the California State Bar and the Florida Bar. His philosophy is to provide aggressive, quality representations and seek fair compensation for individuals and their families who have suffered injury, death, or sexual abuse.