After Pennsylvania Attorney General Josh Shapiro unveiled a bombshell 1,300-page grand jury report detailing the alleged sexual abuse of more than 1,000 children in his state by hundreds of Catholic priests, Florida Attorney General Pam Bondi has launched a statewide criminal investigation into sexual abuse by Catholic priests.
At a press conference announcing the investigation Bondi said, "We have reason to believe there are similar stories in Florida," and asked victims to come forward with information. Before the investigation was announced 15 victims had contacted authorities. With an estimated 2 million Catholics in the state, that number is expected to grow as the inquiry proceeds.
Bondi was unsparing in her criticism, saying "Any priest that would exploit a position of power and trust to abuse a child is a disgrace to the Church and a threat to society," She then announced that investigators from offices including the statewide prosecutor and the Florida Department of Law Enforcement will soon issue subpoenas in connection to the investigation. A spokesperson for Florida Conference of Catholic Bishops stated after the press conference that all seven Catholic dioceses in Florida were in dialogue with the statewide prosecutor and cooperating with the investigation.
It was apparent that the Florida Attorney General had been deeply affected by the Pennsylvania Grand Jury report. She claimed, "When the case about Pennsylvania aired, I couldn't sleep that night. The next morning I talked to my statewide prosecutor and said, 'We have to look into this,' and he wholeheartedly agreed," In Pennsylvania it was revealed that 301 priests across six dioceses had been accused of child sex abuse. There are more than 1000 identifiable victims, almost all of them children when the abuse occurred, and that number is expected to continue to grow. Among the chilling accusations was the revelation that "Priests were raping little boys and girls, and the men of God who were responsible for them not only did nothing; they hid it all. For decades."
The investigation by the Attorney General's office comes only two months after law enforcement authorities in Tallahassee reported that the Catholic Diocese of Pensacola-Tallahassee removed Father Edward Jones as pastor of two churches in rural Wakulla County, south of the capital. The Leon County Sheriff's office said the Catholic Church removed Jones following what was called "a credible allegation of sexual abuse involving a minor" 14 years ago when he was Parochial Vicar at Blessed Sacrament Parish in Tallahassee.
Here in Tampa Bay the Catholic diocese, from 1996-2006, paid nearly $3 million in settlements to people abused by church representatives. Most, but not all, of the cases were settled in in 2004 when the diocese agreed to pay over $1 million to a dozen men who accused former priest Robert Schaeufele of sexually abusing them between the ages of 9 and 14 beginning in the mid-1970s. Schaeufele served 12 years after he pleaded guilty to charges he sexually abused three boys. There were over two-dozen credible sex abuse allegations against the priest, but most couldn't be prosecuted because the statute of limitations had run out. Schaeufele used the Florida statute of limitations to his advantage and got away with raping and abusing dozens of young boys. His crimes should have earned him a life sentence; he was released after only 12 years.
Besides Florida, at least six other states – New York, New Jersey, Nebraska, New Mexico, Florida, Missouri and Illinois – appear to be launching their own inquiries or reviews of Catholic dioceses, and like Pennsylvania, will be focusing on secret church files thought to contain decades of allegations of child sex abuse by priests.
The Florida investigation will likely share and request information from other states in their investigations. Bondi noted that Florida is a transient state and her office is concerned with Priests who might have either been assigned or retired here from other states and bishops here are unaware if they had been involved in previous accusations of abuse.
I applaud the Attorney General's office for undertaking the investigation, but only wish it had come sooner. For much of my legal career I have defended victims of sex abuse committed by clergy, including victims of Robert Schaeufele, and have seen first hand the lengths the Catholic Church will go to hide crimes and shelter pedophile priests. Their first concern has always been to protect the "brand" before they ever acknowledge or protect victims of abuse. Let this investigation be a beginning that will allow and encourage victims to come forward and get the justice so long overdue them. For those who have been victimized by clergy, the scandal of abuse never ends.
If a priest or another member of a church has sexually abused you, or anybody you know, please contact Saunders & Walker at 1-800-748-7115 to discuss your legal options. All conversations will be kept strictly confidential.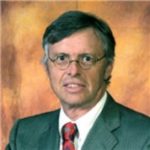 Admitted to practice law in all federal multidistrict litigation courts, the California State Bar and the Florida Bar. His philosophy is to provide aggressive, quality representations and seek fair compensation for individuals and their families who have suffered injury, death, or sexual abuse.