Arizona, long considered to have one of the most unfair statute of limitations in the country, has now come full circle.  Governor Doug Ducey has signed legislation that places Arizona alongside New York and New Jersey as states that have made significant strides in statute of limitations reform in favor of survivors of childhood sexual abuse.
Governor Doug Ducey signed into law Arizona's own victims' rights bill (HB2466). In so doing, Arizona has joined the ranks of New York, New Jersey, and a growing number of other states in effectively reforming the statute of limitations for child sexual abuse survivors and opening new roads to healing, justice, and accountability.
"This bill is an important step in providing victims of child sexual abuse the justice they deserve," tweeted Governor Ducey, immediately following his signature. "Thank you to [Senator Paul Boyer] and every legislator who worked to move this important legislation forward."
An historic step forward for child protection, the Arizona victims' rights bill:
Extends the age limit to bring a claim against a perpetrator by 12 years, from the current age of 20 to the new age of 30.
Opens a temporary window for survivors older than 30 to file civil claims against their perpetrators and the institutions that protected them, no matter when the abuse occurred.
Takes effect as of signing (May 27, 2019), with the temporary window remaining open until December 31, 2020 for survivors older than 30.
The governor's signing of the bill in a difficult state like Arizona demonstrates that the survivor advocacy movement has caught fire across the country and not only in a few northeastern states.  Citizens and legislators are beginning to understand the traumatic impact of childhood sexual abuse and the need for significant statute reform given the fact that someone who was abused as a child rarely recognizes or appreciates the depths of what happened until much later in adulthood.
These new laws finally reflect societal thinking concerning sexual predation of minors especially when it occurs under the protection of an institution like the Catholic Church.  The long term impact upon the Catholic Church has yet to be determined but some dioceses may not be able to handle the financial responsibility of a new wave of lawsuits.  However, their complete disregard for the welfare of children continues to this present day.  The church in the United States is clearly reaping what it has sown the past six decades.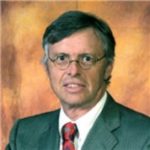 Admitted to practice law in all federal multidistrict litigation courts, the California State Bar and the Florida Bar. His philosophy is to provide aggressive, quality representations and seek fair compensation for individuals and their families who have suffered injury, death, or sexual abuse.