While the remnants of the BP oil spill have not hit Sarasota beaches, the potential economic fallout has local businesses worried that the devastating effects of the Gulf oil spill may have a profound impact on hotels and restaurants. The oil spill has already affected commercial fisherman who are banned from fishing 150 miles off the coast. Daily news reports are not encouraging either. The oil is still gushing from the sunken rig with no end in sight. Government officials working with British Petroleum concede that their latest efforts to cap the gushing oil may prove ineffectual.
The BP oil spill has now eclipsed the 1989 Exxon Valdez disaster in terms of potential damage to the environment and the economy of the Gulf states. Public confidence in BP's ability to stop the oil spill is at an all time low. The Obama Administration is also under intense scrutiny for their seeming inability to resolve the problem and protect the fragile Gulf ecosystem. Recriminations against BP and President Obama are growing with no end in sight.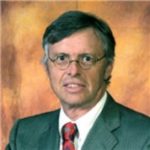 Admitted to both the California State Bar and the Florida State Bar, Joseph Saunders has also practiced in the United States District Court and the United States Court of Appeals. His philosophy is to provide aggressive, quality representation and seek fair compensation for individuals and their families who have suffered injury or death at the hands of insurance companies, large corporations, medical providers or governmental entities.