The Florida Panhandle is now experiencing the nightmare scenario of oily tar balls washing up on its pristine, white beaches. While workers have been busy collecting the tar balls, more oil is expected to wash ashore as the BP oil continues to gush from a sunken oil rig. The oil spill could affect all of Florida's Gulf Coast beaches, not just the Panhandle beaches, in weeks and months to come.
In Pinellas County, the beaches remain open and so far no signs of oil slicks. However, that doesn't mean that the BP oil spill has not affected the local economy. The tourism industry and local fishermen have already felt the effects of the oil spill. Tourism officials worry about the effects of a summer tourism drop. According to the St. Pete Times, a 25% drop in tourism to Pinellas County beaches would mean the shuttering of 300 local restaurants and 21,000 jobs at a time when the local economy can ill afford another setback.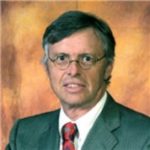 Admitted to practice law in all federal multidistrict litigation courts, the California State Bar and the Florida Bar. His philosophy is to provide aggressive, quality representations and seek fair compensation for individuals and their families who have suffered injury, death, or sexual abuse.