In June, troubled pharmaceutical giant Johnson & Johnson was found guilty and ordered to pay $127 million in compensatory damage after it was found that their famous cosmetic products containing talcum powder can cause cancer.
Since then, the number of talc lawsuits against the manufacturers of talc products nationwide has continued to grow. This now includes a suit I helped file recently in Tampa on behalf of Diana Shinske against Johnson & Johnson. She was diagnosed with ovarian cancer we believe was caused by her long time use of J&J talc products. We allege that the company failed to inform customers of the potential harmful effect of using their product that contain talc, even after they knew became aware links between talcum powder and cancer.
In 1982, the first study to ever to link talc use with ovarian cancer came out. In the clinical trials it was based on, there were 20 well executed, case-control studies done over the 30 years that support the association. The most recent study confirming the cancer-talc relationship was published in 2015. According to a doctor associated with the study there was, on average, about 30% increased risk for ovarian cancer with talc usage in the case-control studies. In some of those studies there is also evidence of a dose-response relationship.
Johnson & Johnson's ubiquitous Baby Powder has long been associated with the smell of newborn babies. That association was pleasant enough that many women began sprinkling it in their underwear and genital area to add a nice sense of "freshness and cleanliness." Never one to miss a marketing opportunity, J&J, began marketing the product directly to women as 'Shower to Shower," a way to keep skin dry and comfortable, and that the product was "clinically proven gentle and mild." On the bottle of Johnson's 'Shower to Shower" there is now even a statement directed at women – "For you, use every day to help feel soft, fresh, and comfortable."
But behind all the "soft and fresh" marketing there was a huge problem. Studies continued to be published confirming links between talc use and cancer. J&J knew of them, yet they never saw fit to warn their customers of the dangers. The company only wanted to customers to know that products containing talc would make them feel "soft, fresh, and comfortable." – not only had Johnson & Johnson failed to warn customers of dangers associated with talcum powder, they instead chose to target their marketing at groups most at risk for developing ovarian cancer. Any link to cancer might sour the marketing campaigns and put a dent in their almighty profit margin.
Earlier this year a jury in Missouri seemed to agree with my current assessment that Johnson & Johnson's negligence to warn it's customers about the dangers of talc has been not only reprehensible, but calculated and negligent, and awarded $72 million to the family of a woman who died of ovarian cancer brought on by three decades of talc use.
There are currently two class action suits against Johnson & Johnson claiming the company is responsible for giving women ovarian cancer through its high-volume talcum powder products, Johnson's Baby Powder and Shower to Shower, and the number of individual lawsuits also continues to grow.
The trend shouldn't be surprising. Johnson & Johnson has recently faced, or settled, litigation involving many of their flagship products. Ethicon transvaginal mesh, DePuy ASR and Pinnacle hip joints, Risperdal, Xarelto, power morcellators, Ortho-Novum, Tylenol, Invega, Invocana have all been the center of lawsuits, in some cases massive recalls, and have cost J&J billions of dollars in legal costs.
Now add Baby Powder and Shower to Shower to that sad list.
At Saunders & Walker we have a successful history of representing victims harmed by drugs and medical devices. If you or a loved one has gotten cancer while using a Johnson & Johnson product containing talcum powder, please contact us for a free consultation.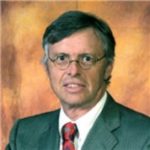 Admitted to practice law in all federal multidistrict litigation courts, the California State Bar and the Florida Bar. His philosophy is to provide aggressive, quality representations and seek fair compensation for individuals and their families who have suffered injury, death, or sexual abuse.