Armin and Lisa Seifert, a Florida couple whose house was contaminated with Chinese drywall, has been awarded a $2.4 million verdict by a jury. The first ever Chinese Drywall lawsuit ended in a favorable verdict for the homeowners but it may be difficult to recover the money from those found responsible for the contamination. The jury found Banner Supply of Miami 55% responsible for the damage while Chinese company Knauf and two other companies bore the rest of the responsibility.
Thousands of US homeowners have sued Banner Supply for the Chinese Drywall. Knauf, a Chinese company, is more difficult to hold accountable in US courts.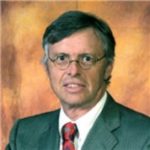 Admitted to practice law in all federal multidistrict litigation courts, the California State Bar and the Florida Bar. His philosophy is to provide aggressive, quality representations and seek fair compensation for individuals and their families who have suffered injury, death, or sexual abuse.