The FDA has halted Chinese food products that may contain milk until it can be determined if the products have been contaminated with the toxic chemical melamine. The products were stopped at the border and not allowed entry into the US. Melamine tainted milk and baby formula has sickened 50,000 Chinese babies and has been linked to three infant deaths. The formula had been tainted with the toxin in order to artificially inflate protein levels.
While the FDA will halt shipment of certain foods imported into the US, their action is rare. Because it dissolves poorly, melamine can block the body's filtering system, potentially leading to kidney failure and death.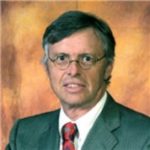 Admitted to practice law in all federal multidistrict litigation courts, the California State Bar and the Florida Bar. His philosophy is to provide aggressive, quality representations and seek fair compensation for individuals and their families who have suffered injury, death, or sexual abuse.