The FDA has issued a public health warning about the e-cigarettes being aggressively marketed to younger smokers. The electronic cigarettes contain a chemical found in anti-freeze, diethylene glycol as well as known carcinogens. These cigarettes are filled with highly-addictive nicotine and flavors that are converted into vapor inhaled by the smoker.
These cigarettes have not been submitted to the FDA for evaluation so there's no telling what other types of toxic chemicals are contained in the e-cigarettes. According to the FDA advisory, "The FDA's Division of Pharmaceutical Analysis analyzed the ingredients in a small sample of cartridges from two leading brands of electronic cigarettes. In one sample, the FDA's analyses detected diethylene glycol, a chemical used in antifreeze that is toxic to humans, and in several other samples, the FDA analyses detected carcinogens, including nitrosamines. These tests indicate that these products contained detectable levels of known carcinogens and toxic chemicals to which users could potentially be exposed.
The FDA has been examining and detaining shipments of e-cigarettes at the border and the products it has examined thus far meet the definition of a combination drug-device product under the Federal Food, Drug, and Cosmetic Act. The FDA has been challenged regarding its jurisdiction over certain e-cigarettes in a case currently pending in federal district court. The agency is also planning additional activities to address its concerns about these products."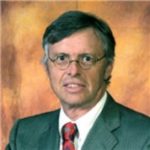 Admitted to both the California State Bar and the Florida State Bar, Joseph Saunders has also practiced in the United States District Court and the United States Court of Appeals. His philosophy is to provide aggressive, quality representation and seek fair compensation for individuals and their families who have suffered injury or death at the hands of insurance companies, large corporations, medical providers or governmental entities.