Unsafe levels of iron, arsenic and ammonia have been discovered in the Central County landfill causing concerns about other landfills and a project at Cowpen Slough to convert its water into drinking water. The County is about to sign a consent order with the Florida Department of Environmental Protection in order to test the water and clean up the contaminated plume.
According to a Sarasota Herald Tribune article, " what was found was arsenic at 3 to 11 times the safe drinking water standard. High levels of ammonia and very high levels of iron were also found. Although the contamination does not pose an immediate threat to public health, it does affect county trash and water operations."
At this point, county officials do not believe the plume will migrate and the contaminated area is located in a remote area of the county. However, it's worth keeping an eye on the issue in the interests of public safety.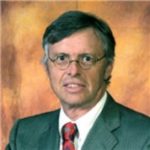 Admitted to practice law in all federal multidistrict litigation courts, the California State Bar and the Florida Bar. His philosophy is to provide aggressive, quality representations and seek fair compensation for individuals and their families who have suffered injury, death, or sexual abuse.