Chinese drywall concerns led many Lee County residents to attend a town hall style forum to hear experts discuss the problem in Cape Coral yesterday. The attendees heard presentations from Jason Robertson of Urban Habitats, U.S. Building Consultants Inc., Forensic Investigator and Consultant Spiderman Mulholland. The growing Chinese drywall contamination problem began in Florida a few years ago and has affected thousands of Florida residents and many others across the country.
The contaminated Chinese drywall had been imported during the construction boom and has led to a federal investigation of the issue. It's estimated that approximately 36,000 Florida homes are contaminated with the tainted drywall. According to Spiderman Mulholland, who called the problem the biggest environmental disaster in US history,
"I believe we won't fully know what we're dealing with for at least another year or two," he said, adding that medical experts predict it will take about 3 and a half years before the adverse health effects caused by hydrogen sulfide and other chemicals in the drywall will be thoroughly understood.
Physical evidence suggests Chinese drywall causes health problems and could even threaten lives, and chemical treatments are ineffective, Mulholland said.
"If you have Chinese drywall in your home, you need to get it out," he said. "It would be nice to leave the drywall in and just fix the problem, but that's not going to happen, not if you want to get back the value of your home."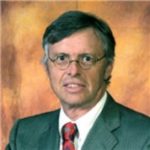 Admitted to practice law in all federal multidistrict litigation courts, the California State Bar and the Florida Bar. His philosophy is to provide aggressive, quality representations and seek fair compensation for individuals and their families who have suffered injury, death, or sexual abuse.