The Consumer Product Safety Commission is recommending that homes affected by corrosive Chinese drywall should be gutted in order to protect the safety and welfare of residents. According to the CPSC, Chinese drywall emits hydrogen sulfide at rates a hundred times higher than non-Chinese drywall. Approximately 3,000 homes in Florida, Louisiana, Virginia, and Mississippi have been affected by the bad drywall.
Chairman of the Commision, Inez Tenenbaum told reporters in a telephone interview, "All of the problem drywall and all of the electric wiring needs to be taken out".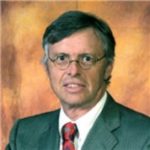 Admitted to practice law in all federal multidistrict litigation courts, the California State Bar and the Florida Bar. His philosophy is to provide aggressive, quality representations and seek fair compensation for individuals and their families who have suffered injury, death, or sexual abuse.