In a new twist to this southwest Florida Chinese drywall saga, homeowners are beginning to question the wisdom of signing waivers prepared by the home builder Lennar. Some homeowners whose property has been adversely affected by the odor and contamination of the Chinese drywall are concerned that the offer of help won't resolve the problems in their homes. While Lennar has agreed to remove the drywall in the affected homes, such things as wiring and the foul odor that still remains in these homes.
The homeowners are complaining that the "take it or leave it" waiver was signed under coercion. Some homeowners are beginning to notice such personal effects as art and jewelry have been adversely affected by the noxious gases from the Chinese drywall. However, the waiver doesn't cover any of these items, effectively giving Lennar immunity from any liability.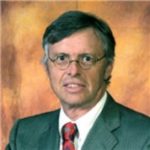 Admitted to both the California State Bar and the Florida State Bar, Joseph Saunders has also practiced in the United States District Court and the United States Court of Appeals. His philosophy is to provide aggressive, quality representation and seek fair compensation for individuals and their families who have suffered injury or death at the hands of insurance companies, large corporations, medical providers or governmental entities.