Homes that have been affected by the Chinese Drywall debacle in Lee County will receive a 50% reduction in their market value according to Ken Wilkinson, Lee County property appraiser. According to a story in the News-Press, 1,086 homeowners in Lee County were sent letters informing them of the reduction in market value due to the Chinese Drywall problem.
The residents that receive the market value reduction have had to meet the criteria established by Florida's Department of Health.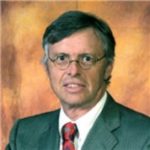 Admitted to practice law in all federal multidistrict litigation courts, the California State Bar and the Florida Bar. His philosophy is to provide aggressive, quality representations and seek fair compensation for individuals and their families who have suffered injury, death, or sexual abuse.