The class action lawsuit against one of the largest Chinese drywall defendants, Knauf Tianjin, has a very tight deadline for those to join the omnibus class action lawsuit, December 2, 2009. Knauf, one of the main importers of the Chinese drywall into the US, agreed to accept service in the United States. However, the December 2nd deadline will not allow any exceptions.
If you suspect you have a Chinese drywall problem in your home and you want to participate in the Chinese drywall class action lawsuit, you must call an attorney immediately. Failure to act promptly may result in the forfeiture of your legal rights concerning Chinese drywall problems.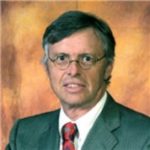 Admitted to both the California State Bar and the Florida State Bar, Joseph Saunders has also practiced in the United States District Court and the United States Court of Appeals. His philosophy is to provide aggressive, quality representation and seek fair compensation for individuals and their families who have suffered injury or death at the hands of insurance companies, large corporations, medical providers or governmental entities.