Residents of The Acreage, a semi-rural community in Palm Beach County have experienced an unusual and alarming spike in the diagnoses of cancer, especially in children. The spike has led Palm Beach County Health Department officials to seek radon tests in the area. The radon screening will take place in a dozen Acreage homes where children have been diagnosed with brain cancer.
In a community of approximately 50,000 residents, there are 14 children reportedly diagnosed with brain cancer. Radon is the suspected culprit since well water tests taken last year showed signs of elevated levels of radium and other radioactive materials. According to an investigative report written by Jane Akre, an IB blogger, the radioactive materials may be coming from the Pratt & Whitney site which is now cleaning up from a toxic spill on its site.
Akre wrote in an Injury Board post published January 8, 2010, "In the 1980s the company has its own on-site cancer scare and is cleaning up petroleum in the groundwater as well as various metals and volatile organic compounds, inclulding a chemical solvent the company used, which is a likely human carcinogen, called 1,4-dioxane, jet fuel, and PCBs."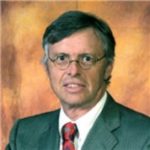 Admitted to practice law in all federal multidistrict litigation courts, the California State Bar and the Florida Bar. His philosophy is to provide aggressive, quality representations and seek fair compensation for individuals and their families who have suffered injury, death, or sexual abuse.