As the BP Gulf of Mexico oil spill continues to seep toward the US coastline, Sarasota County officials have declared a state of emergency. As of Tuesday, the oil spill was 325 miles west of the Sarasota shoreline. However, Sarasota County officials want to be prepared in case the oil spill reaches the Sarasota beaches. BP officials are working to lower a huge steel container in hopes of containing the oil spill and funneling it off to a nearby ship, the Deepwater Enterprise. However, such as procedure has never been attempted in deep water and the chances of success are unknown.
In the meantime, BP CEO Steven Hayward has conceded that the economic loss to the Gulf Coast region will exceed the $75 million cap imposed by federal law after the Exxon Valdez disaster in 1989.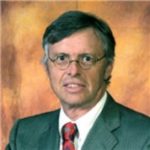 Admitted to both the California State Bar and the Florida State Bar, Joseph Saunders has also practiced in the United States District Court and the United States Court of Appeals. His philosophy is to provide aggressive, quality representation and seek fair compensation for individuals and their families who have suffered injury or death at the hands of insurance companies, large corporations, medical providers or governmental entities.