A Virginia woman who filed a baby powder lawsuit against the manufacturer Johnson & Johnson has won a record $110.5 million verdict from a St. Louis jury.
The jury ruling Thursday night for 62-year-old Louis Slemp, of Wise, Va., comes after three previous St. Louis juries awarded a total of $197 million to plaintiffs who made similar claims. Those cases, including the previous highest award of $72 million, are all under appeal.
The baby powder lawsuits allege that the talcum powder has caused ovarian cancer and the company has known about the dangers for more than 40 years.
A J&J spokesperson said the company will appeal the multimillion dollar verdict and questioned the scientific conclusions the jury reached.  However, this isn't the first jury verdict to find J&J liable for women who contracted ovarian cancer after using the hugely popular Baby Powder product.
I am alarmed that Johnson & Johnson continues to discredit reputable studies linking talc to ovarian cancer and suggests the studies are biased and unreliable. The first indication talc could cause cancer was in 1971 when doctors discovered talc particles deeply embedded in ovarian tumors. Then in 1982, the first study to ever to link talc use with ovarian cancer came out. In the clinical trials it was based on, there were 20 well executed, case-control studies done over 30 years that support the association. The most recent study confirming the cancer-talc relationship was published in 2015. According to a doctor associated with the study there was, on average, about 30% increased risk for ovarian cancer with talc
We have a long and successful history of representing victims harmed by drugs and medical devices. If you believe you, or a loved one, has gotten cancer while using a Johnson & Johnson product containing talcum powder you may be owed substantial compensation for your damages. Please do not hesitate to contact us for a free consultation.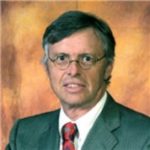 Admitted to practice law in all federal multidistrict litigation courts, the California State Bar and the Florida Bar. His philosophy is to provide aggressive, quality representations and seek fair compensation for individuals and their families who have suffered injury, death, or sexual abuse.