Medtronic, the manufacturer of the Sprint Fidelis cardiac defibrillator a.k.a. pacemaker, knew that its medical device had problems with fractured lead wires last winter, according to consumer advocacy group Public Citizen. These defects were reported to the government last winter. According to Dr. Sidney Wolfe, the FDA had received 599 reports of defibrillator malfunctions as of January 10, 2007. Wolfe of Public Citizen asks a good question when he queries the FDA as to why it took so long to pull the plug on such a dangerously defective product as the Sprint Fidelis.
For more information on this subject, please refer to the section on Drugs, Medical Devices, and Implants.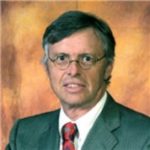 Admitted to practice law in all federal multidistrict litigation courts, the California State Bar and the Florida Bar. His philosophy is to provide aggressive, quality representations and seek fair compensation for individuals and their families who have suffered injury, death, or sexual abuse.