According to a Wall St. Journal article, the Medtronic Sprint Fidelis defibrillator may pose more risk to the young than previously thought. The Sprint Fidelis has had problems with its lead wire breaking causing erratic jolts of electricity to the heart. The wire connects the defibrillator to the heart and is supposed to jolt the heart rhythm back into a normal rhythm. However, the device either send jolts of electricity when it is not needed or doesn't send them at all. The reason the device may be more dangerous in young people is that they tend to be more active and may make the defibrillator more susceptible to breakage.
For more information on this subject, please refer to the section on Drugs, Medical Devices, and Implants.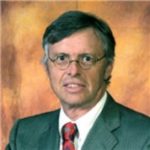 Admitted to practice law in all federal multidistrict litigation courts, the California State Bar and the Florida Bar. His philosophy is to provide aggressive, quality representations and seek fair compensation for individuals and their families who have suffered injury, death, or sexual abuse.