In spite of a recent scientific report citing certain health risks, the FDA voted to approve Medtronic's new cardiac stent, Endeavor. Data published a few days before the vote raised questions about the risk of blood clots linked to use of the drug coated stent. However, the FDA panel did suggest the FDA require that Medtronic conduct a 5 year post-approval study to assess the risks potentially associated with the new cardiac stent.
For more information on this subject, please refer to the section on Drugs, Medical Devices, and Implants.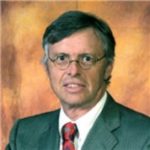 Admitted to both the California State Bar and the Florida State Bar, Joseph Saunders has also practiced in the United States District Court and the United States Court of Appeals. His philosophy is to provide aggressive, quality representation and seek fair compensation for individuals and their families who have suffered injury or death at the hands of insurance companies, large corporations, medical providers or governmental entities.