The Boston Scientific Corporation has agreed to pay $195 million to approximately 4,000 people injured by the Guidant Ventak Prizm 2 Model 1861. The class action settlement was announced after the close of business yesterday and came on the heels of a federal trial that was to begin in 2 weeks. Judge Donovan W. Frank allowed the claims to go forward to trial and even stated that Boston Scientific may be liable for punitive damages as a result of not disclosing to doctors and patients a serious defect in the heart defibrillator. Boston Scientific knew about the defect in 2002 and yet failed to disclose it until mid-2005.
For more information on this subject, please refer to our section on Drugs, Medical Devices, and Implants.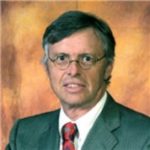 Admitted to both the California State Bar and the Florida State Bar, Joseph Saunders has also practiced in the United States District Court and the United States Court of Appeals. His philosophy is to provide aggressive, quality representation and seek fair compensation for individuals and their families who have suffered injury or death at the hands of insurance companies, large corporations, medical providers or governmental entities.